The Gardens belong to Teignbridge District Council and are open to the public free of charge 7 days a week . The location is above the main seaside village of Shaldon in Devon on a sloping hillside and enjoys stunning views of Teignmouth across the river, Lyme Bay and the East Devon and Dorset coastline to the north east. Features such as the castle folly , pond and rill garden, and the Italianate Garden along with the memorial garden to the Burma Star nurses and the "witches cave " make the Gardens an interesting place to explore.
The on-site gardener keeps the Gardens in good shape and is a great friend of all the local dogs and their owners .The Gardens were awarded a Green Flag in 2019. The castle is available for hire (please note that the castle building is generally unmanned and access is by arrangement).
The Gardens were created by Maria 'Laetitia' Kempe Homeyard in the late 1920's and early 1930's, and were built by Thomas Rider of Southwark, London and the designer William Sears. They were constructed on a steeply sloping patchwork of fields above the picturesque village of Shaldon.
Location and Accessibility
Homeyards is an extremely steeply sloping site. Four of the five pedestrian entrances incorporate steep steps. The pergola entrance at the eastern end of the gardens (Horse Lane) is the most accessible for prams and wheelchairs.
Torquay Rd
Shaldon
Teignmouth
TQ14 0BD
The committee of the Friends hopes to use the Blog to communicate with members of the Friends and others interested in the Gardens or in Shaldon generally.
The Blog will include information about Homeyards, our plans for development of the gardens, and the progress we are making. It will also pass on details of events and opportunities for you to get involved.
Communication is a two way street, and we hope that you will take advantage of the comments facility included with each post to let us know your thoughts, views and opinions about what we are doing, and of course any ideas of your own for the gardens.
Saturday 2nd July 5pm-11pm Bands in the Botanical Gardens in aid of Homeyards and the DEC Ukraine appeal. Featuring Ollie Stephens, Borderline, Shoreside, Juice. Family ticket £25, adult £10, child £5 from Bradleys, Shaldon Post Office & lollie bean.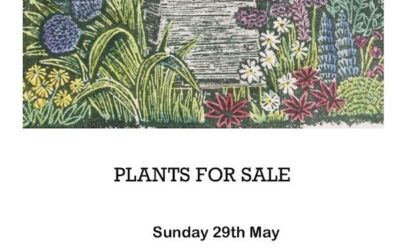 Plant Sale in aid of Homeyards - Sunday 29th May 10-4 on Shaldon Green.
Wednesday 18th May - Devon Gardens Trust visit the gardens A pleasant afternoon was spent when the Friends had a visit from members of the Devon Gardens Trust. An interesting talk and tour were given by Lisa assisted by Adrian. Tea and cake were served in Mrs...