Friends of Homeyards Botanical Gardens in Shaldon is a group, now a registered charity (CIO Reg No: 1159641), originally established in 1989 to promote the proper maintenance and advancement of The Gardens . We are always looking for keen volunteers to help in our efforts to raise the condition and profile of the Gardens and help out with voluntary work days and educational and community events including serving of teas etc. from the castle as well as raising funds.
If you think you can help or would like to join us please complete and return the membership form . Gardening Days are on Tuesdays starting at 10am at the gardeners hut
We are always delighted to see members at these events so please join us for as little or as long as you feel able and we can match jobs to each volunteers' level of experience and skill. Current work involves ongoing clearance of large and outgrown plants and new planting of specific areas . The current main aim is to introduce lasting colour and interest.
Saturday 2nd July 5pm-11pm Bands in the Botanical Gardens in aid of Homeyards and the DEC Ukraine appeal. Featuring Ollie Stephens, Borderline, Shoreside, Juice. Family ticket £25, adult £10, child £5 from Bradleys, Shaldon Post Office & lollie bean.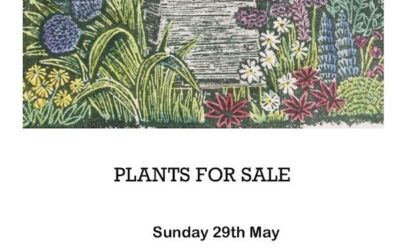 Plant Sale in aid of Homeyards - Sunday 29th May 10-4 on Shaldon Green.
Wednesday 18th May - Devon Gardens Trust visit the gardens A pleasant afternoon was spent when the Friends had a visit from members of the Devon Gardens Trust. An interesting talk and tour were given by Lisa assisted by Adrian. Tea and cake were served in Mrs...